About EBS Alumni
The first event took place on the evening of February 9 at the Deutsche Börse FinTech Hub premises and was organized in cooperation with savedroid, a FinTech start-up that developed the first intelligent savings application in Germany. The event is also the first EBS Alumni FinTech round table which brought together several EBS alumni and experts from the start-up, FinTech and banking sectors in order to share their opinions and experience.
Asked why EBS Alumni initiated a series of FinTech events, Marina Zubrod, member of the EBS Alumni organization board and the "German Startups Association", said: "Fintech companies have been around for quite some time—everyone working in even the most remote areas of the financial sector needs to deal with new challenges of digitalization and emerging start-ups every day. Why then should we deal with this subject not only in our private and professional life but also with fellow former students with a similar academic background and who pursued different paths after their studies? With this in mind, I asked people who are familiar with the topic and invited them to a discussion".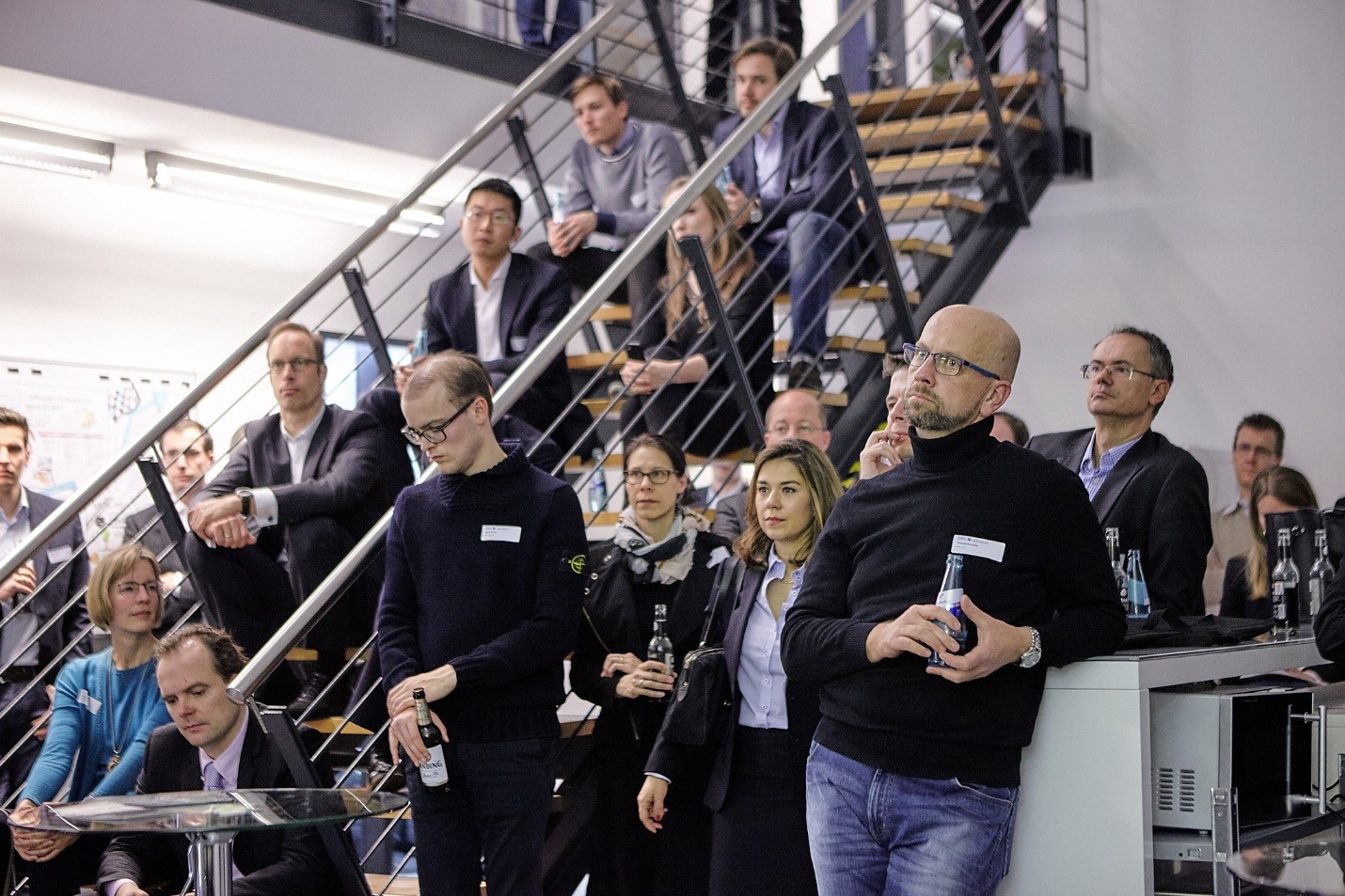 The event was attended by approximately 60 guests and featured a panel discussion about the topic "Will intelligent algorithms replace the human client advisory process in the future?" In other words, will customers prefer digital advice or stick to traditional, face-to-face advisory services in the future? To answer this question, the speakers analyzed the role of digitalization and change in customer behavior and agreed that younger generations in particular prefer to get informed on their own and make purchase decisions without advisors or experts. Algorithms help companies deliver tailored solutions to their customers and tools like robo advisory seem to be a good example in this regard. Yet, the speakers also recognized the importance of the human touch when it comes to advisory services and agreed that people would still like to receive advice regarding their personal finances. Thus, the discussion concluded that a hybrid solution that combines technology and human interaction would probably be the answer to this question.
The second event took place at the GetSafe Headquarters in Heidelberg on February 24 where the start-up opened its doors to EBS alumni and let them catch a glimpse of the InsurTech world. Located on the upper floor of a former church, the GetSafe office with its traditional wooden structural design creates the perfect space for the start-up's creative minds to come up with new ideas on how to revolutionize and disrupt the insurance industry. And that's exactly what they are doing.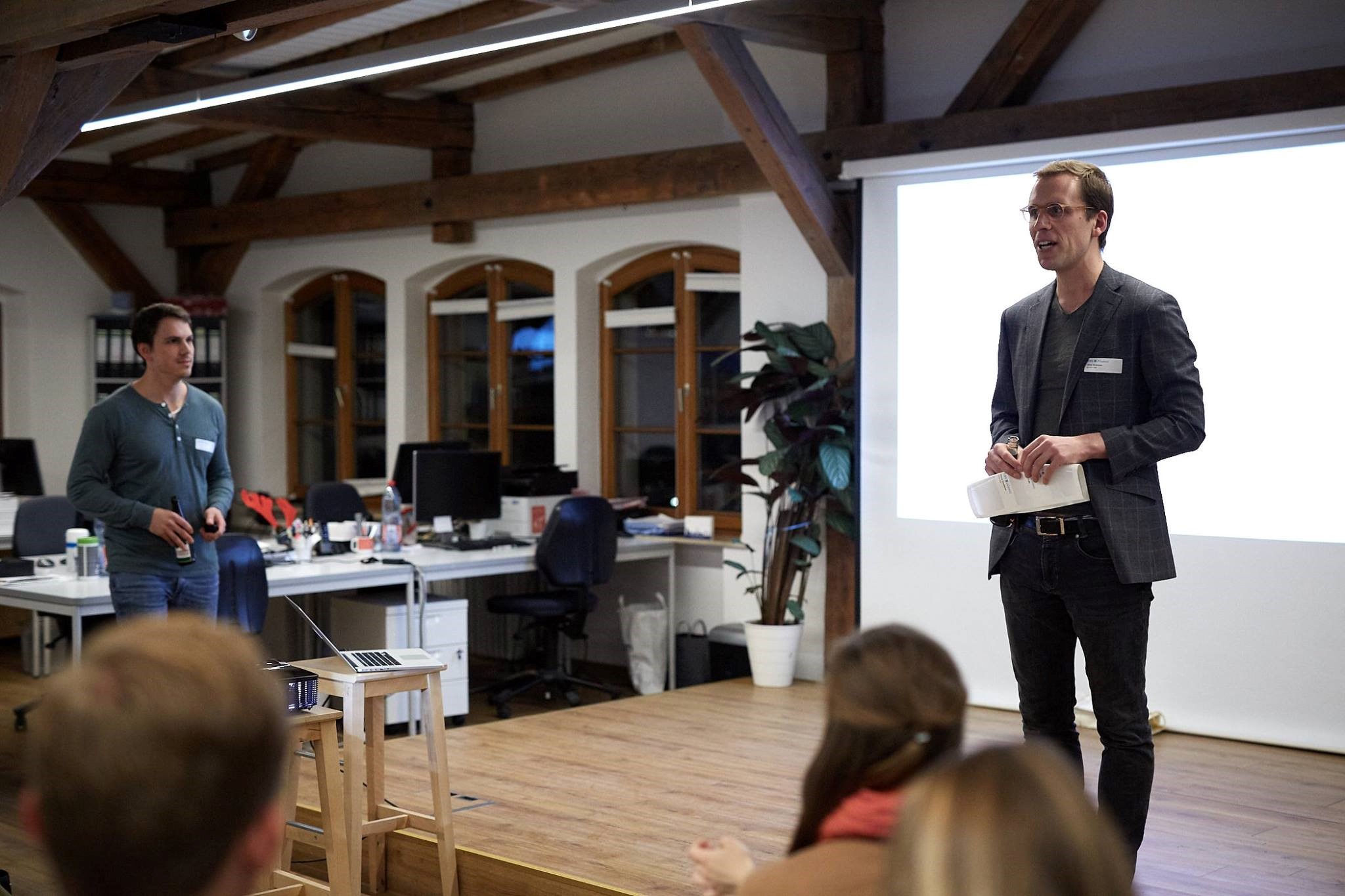 GetSafe is no longer just an insurance manager which digitalizes, optimizes and centrally manages all insurance policies. Recently, the start-up changed its strategy completely and started offering its own insurance products that are mainly targeted at students and young professionals. Having accumulated more than 20,000 users and 80,000 policies in the past 18 months, the management team decided to use the results of the data analysis to create their own products with greater benefits for their customers. Thus, the start-up has launched its very own automobile and health insurances, which were briefly introduced by Christian Wiens, the GetSafe co-founder and CEO.
The event went on with a discussion of other topics of high interest for the attending guests—including the start-up's funding, challenges and marketing strategy. It is probably interesting to know that the start-up has already encountered several fraud cases in which the police were directly involved. The InsurTech company also does not really pursue a marketing strategy, as most start-ups would do. GetSafe is simply crunching the numbers from their huge database and trying to derive fields of action from their results. As Marius Blaesing, the CTO and second co-founder of GetSafe, explained: "It's not creative marketing. It's just technical marketing".
The discussion ended with a question that several guests had in mind: "Why found a start-up in Heidelberg and not in Berlin or Frankfurt?" According to both co-founders, the answer is quite simple: the region has insurance know-how due to its higher concentration of insurance companies and thus direct access to insurance professionals, good general management and financial industry expertise thanks to various highly ranked universities near Heidelberg as well as little fluctuation of key resources such as IT professionals.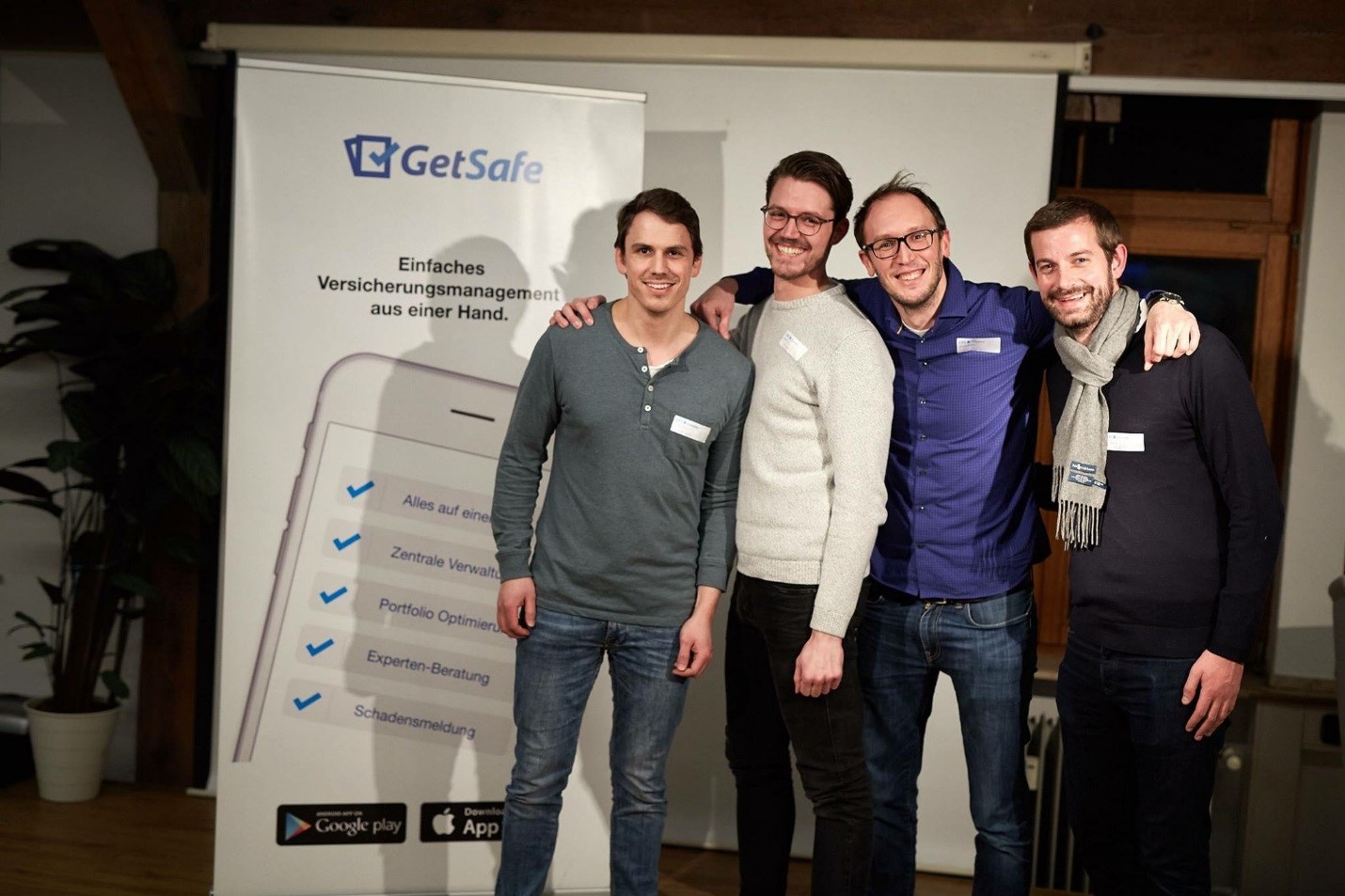 All in all, both events offered their guests two great evenings with interesting discussions and new insights into the FinTech and InsurTech industries.  We are looking forward to the next EBS Alumni Insights events!