LISTEN TO AUDIO VERSION:
Upheavals in the payments industry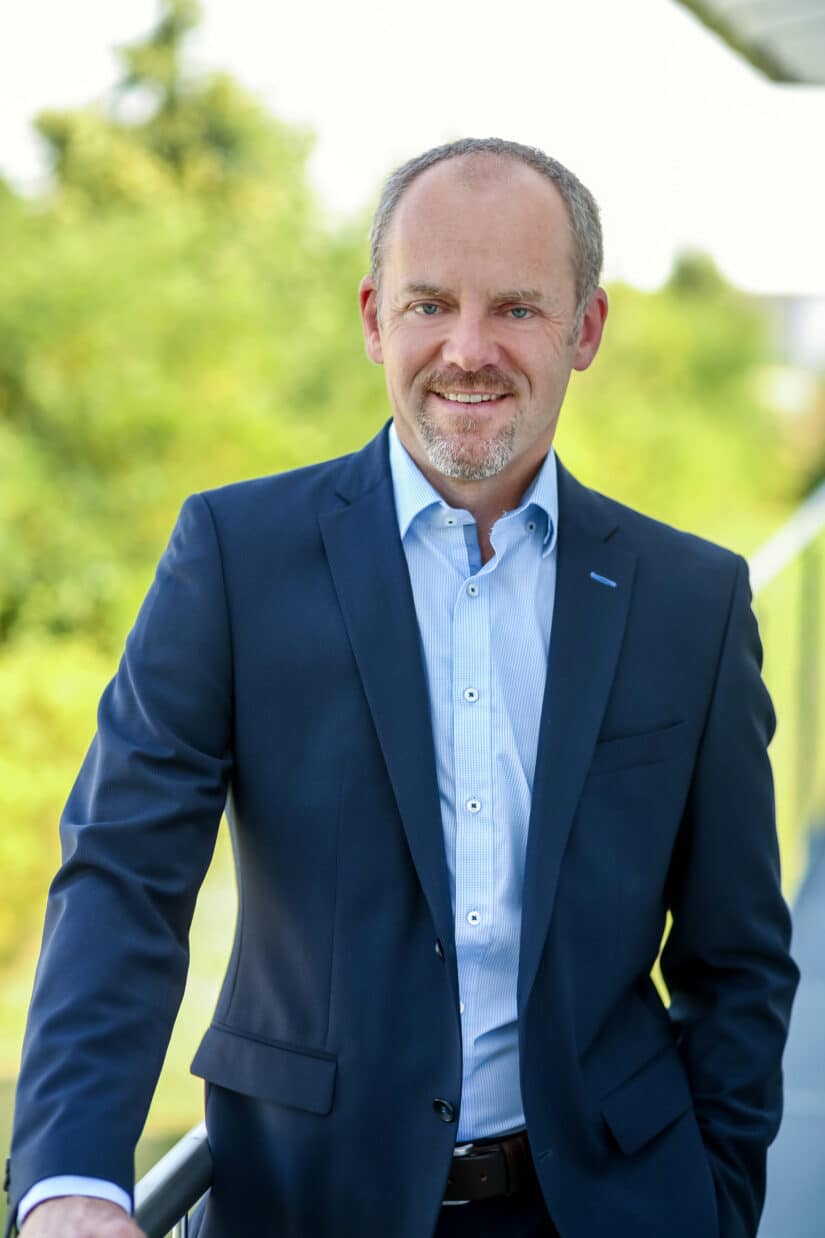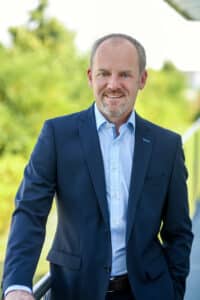 Hello Mr. Froschermeier, CCV already has over 60 years of experience in the payments industry. How has the market changed in recent years?
Driven by the COVID-19 pandemic, consumer behavior has changed significantly – electronic payment transactions and especially contactless payments using cards, smartphones or wearables have experienced massive growth. Fast and frictionless payment coupled with innovation is a key driver of the payments future. Other topics include the growth of omnichannel retail, the integration of online payment methods also in retail stores and the shift to self-checkout systems. The terminal is progressively becoming a touchpoint for many solutions and thus plays an important role beyond payments. For example, modern Android terminals combine the previously separate areas of business application and payment application in one device. From CCV's point of view, linking the payment process with customer loyalty programs is becoming increasingly important. The aim is to optimize the user experience or customer journey and integrate it into a smooth check-out process.
Payments no longer stand on their own: they are closely intertwined with customer loyalty, purchasing behavior, marketing activities and other important aspects of retail. CCV has 65 years of technology development experience and has been active in payments since the early 1990s; innovation and pioneering are in our blood.
Recent developments in payment transactions
Currently, despite pandemic-driven digitalization, cash and cards (including Apple Pay) dominate the payment mix. What will it look like in five years? Will instant payments bring about a revolution?
That is the big question after "What will come after 'contactless'?" and "In what direction is payment behavior evolving?". With the use of contactless technologies, the "stumbling block" of the contact-based card reader or magnetic stripe reader has increasingly been eliminated, and customers appreciate the faster processing time compared with cash payments.
Biometrics as a means of identification is already used in both e-commerce and mobile payments, for example for two-factor authentication, and is extremely helpful. Many innovations are in the starting blocks and will advance the market. Especially the variety of supported payment methods has increased enormously in recent years. It will be exciting to see when and how the big players such as Facebook/WhatsApp or Google are going to transform payments in the future. And why shouldn't Tesla or other OEMs (original equipment manufacturers) also enter this business – after all, fully automatic payment via IoT, for example for tolls or parking, is already on the rise.
Instant payments have not yet achieved a breakthrough and it's still a niche market. Many good initiatives have not had resounding success so far. This is also due to the fact that real-time transfers are not yet available at many banks in Europe and that the costs are sometimes relatively high, too. The European Commission is currently preparing legislation to boost availability and acceptable costs across Europe.
Currently, "Request to Pay" (RTP) is a new payment method that is attracting a lot of attention. With this type of payment, the customer requested to pay receives a message with all the information about the transaction, which they must then actively confirm. Invoice references allow the recipient to automatically allocate the payment to the underlying transaction. This principle is not only intended to find its way into e-commerce, but also to the point of sale (POS), i.e. local retailers. The payment request appears on the smartphone and can be confirmed directly by fingerprint or PIN. While this is already used in some countries, it is still new in the SEPA area and may be gladly adopted by merchants with many direct debits or invoices.
New terminals and loyalty programs
How does CCV manage to stand out from the crowd in such a competitive market?
CCV has always focused on innovation and new technologies. We were one of the first providers to launch mobile payment terminals on the market and are currently one of the market leaders for terminals with Android operating systems. It is important to us to address the topic holistically. That's why we have not only launched new terminals on the market, but also established our own app marketplace, the CCV Store, and set up an app partner management area. Ultimately, only end-to-end solutions are successful. We are early adopters, which means we are often the first to try something new and venture into unfamiliar territory. Openness and risk-taking are part of our corporate culture and the success drivers for our team and myself.
With PhonePOS we are currently the first provider in Germany to enable acceptance of the contactless Girocard using a conventional Android smartphone. Considering an Android market share of 70.3 percent in total smartphone sales[1], the approach using the Google operating system has great potential in terms of addressable users, too.
How important are loyalty and rewards programs these days to be successful in the long term?
For many traditional retailers, the pandemic was associated with – in some cases considerable – losses in turnover, while e-commerce continued to gain attractiveness. In stationary retail in particular, current developments such as inflation or the energy crisis are leading to renewed buying restraint at the moment. That's why establishing and improving loyalty programs can make a real difference for retailers. Successful loyalty programs can help attract new customers and increase engagement rates of existing customers.
Especially linking the payment process to a well-designed loyalty program can enhance both the customer experience and the brand. Tailored, timely offers, for example, increase both engagement and turnover.
To enable customer recognition and retain customers through promotions as well as attract them for follow-up purchases, retailers often use loyalty systems based on customer cards. When paying at the checkout, the process of reading the customer card is usually separate from the payment process, which means it is neither fast nor trouble-free for the consumer and the retailer. Customers forget to show their cards, bonus points have to be added later, customers don't have their cards with them, handling two cards, etc. – these are all cumbersome processes.
Linking the customer card with the payment card via tokenization in back-office systems can add considerable value. After a one-time registration, every in-store payment enables direct customer recognition, so that the interaction with the loyalty user account takes place completely in the background for all further payment processes. Both the rewards (collecting bonus points) and the redemption of the points are enabled purely by payment, including the immediate reduction of the final transaction amount when redeeming the bonus.
Opportunities and challenges in payment transactions
Can you think of any other opportunities and challenges that need to be addressed in the future?
The challenges of the future, but also the opportunities for CCV, lie in the increasing diversity and complexity of requirements. Today's retailers have numerous touchpoints: in addition to the traditional checkout-integrated PIN pads, there are mobile terminals or tablets for taking orders and payments, coffee vending machines, parking machines and e-charging stations.
Linking the various touchpoints to generate an intelligent overall system with bonus solutions, for example free parking above a certain purchase value, is an opportunity for retailers to tie customers to the store by means of a positive end-to-end shopping experience. CCV as a solution provider wants to realize this opportunity together with its partners through co-creation and co-innovation.
To make charging electric cars as easy as filling gasoline-powered cars, payment needs to be just as easy and barrier-free by using card payments. Not every customer driving their electric car in Germany or Europe wants to register in many different apps first. Here, too, solutions have been created that enable simple contactless card payment at the e-charging station, including digital receipt transfer.