LISTEN TO AUDIO VERSION: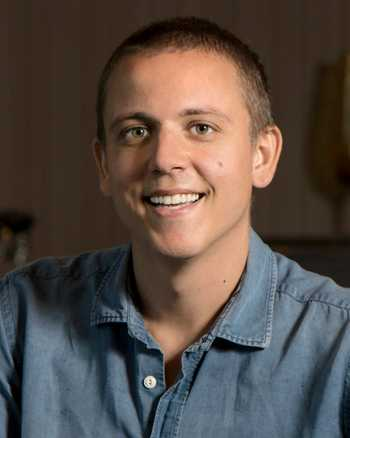 Before founding Credimi, you worked for a renowned consulting firm. How did you meet your co-founders and decide that it was time to set up this venture? Which hurdles did you have to overcome?
Ignazio was a Senior Partner in the same consulting firm, while I met Jacopo during my time at university. We all thought about launching a fintech project, and eventually Jacopo and I decided to join forces in the project that Ignazio was designing.
We had to overcome many hurdles to set up a more complex team, especially at the beginning.
Factoring, alternative credit solutions and digital finance are only some of the buzzwords associated with Credimi. Could you explain in more detail what your company does exactly? What is the business model behind the company's success?
Let's start from our vision: we aim to empower business growth by means of data and technology. We use data and technology to design marketing campaigns, develop a compelling product, assess the risk of the companies applying for credit and foster the relationship with our customers.
From a business perspective, it's very simple: we currently lend money (either as factoring or as a business loan), we charge interest, of which we keep our share, and transfer the rest (the main part) to our lending partners.
Several established players are also active in this market. What sets you apart? How can Credimi create a sustainable competitive advantage?
I think that we offer our potential customers a unique experience. First of all, it is a completely digital experience: all process steps, from application to contract signing to KYC, can be handled online in a very simple and agile way.
Let's talk about the application process: it takes 2 minutes and only requires you to insert your company's VAT code, your contact details and the loan amount you wish to apply for! Secondly, you receive a faster response than for any other alternative on the market and enjoy a high degree of flexibility in using the product.
The bottom line is that our customers are comfortable using Credimi services and interacting with us. We maintain a competitive advantage by continuing to innovate and improve our offering, always bearing in mind that we must make and keep our customers happy—this is the only way to sustain growth.
We are currently in the process of launching a new product, and we have some very innovative ideas in mind for 2021. Finally, at well below 1%, we have been able to keep potential credit losses under control.
Do you think that the digital lending model will be an increasingly valid alternative to traditional financing? Will this market remain a prerogative of smart digital companies like Credimi, or will traditional banks jump in and regain a significant market share?
This is very difficult to predict. I think that it might be a mix of three scenarios: banks will digitalize their offering and they will partner with or acquire fintech companies, but at the same time, big techs are entering the industry.
Banking services are always more associated with administration and accounting services, and financial services might even evolve to become a layer in the technology stack, together with the internet, the cloud and mobile communications. Not a boring setting to be in!
In just two years, Credimi managed to become a leader in the Italian market, achieving extraordinary results in terms of dispersed funding and clients served. In your opinion, how much have the peculiarities of the Italian market helped you? Would it be possible to replicate Credimi's business model abroad?
Our offering is focused on the Italian market and its specifics. We believe that it is easily transferable to other countries. However, before taking this step, we would like to improve our offering and avoid focusing our mental, financial and technological power on too many areas.
We would like to market Credimi abroad, once we have a product that can easily be launched in another country, for example by simply translating its functionalities and adapting the marketing strategy accordingly. This could take 1 to 2 years.
What is the future of digital lending? What innovative technologies do you see coming in the near future? Will the upcoming financial market regulation have an impact on the industry?
I believe that digital lending and other financial services are increasingly becoming part of the technological infrastructure of any company. No company can operate in today's world without a website and corporate apps have become virtually indispensable; in a few years the same will hold true for financial services providers.
Financial market regulation will in many cases drive the growth of digital lending and fintech companies in general. Let's think about PSD2, but also of the EU fintech action plan and all the sandboxes popping up, which will further stimulate the industry and its internationalization in the coming years.
What are the next steps for Credimi? Where do you see the company a few years from now?
I see it growing into a mainstream company in Italy, possibly offering a wider range of services (not only in the financial area), maybe even developing into a bank, while at the same time pursuing its internationalization strategy.
Thank you very much for the interview! We wish you and Credimi all the best for the future.
Further information on Credimi can be found on the Fintech Hub by zeb.