LISTEN TO AUDIO VERSION: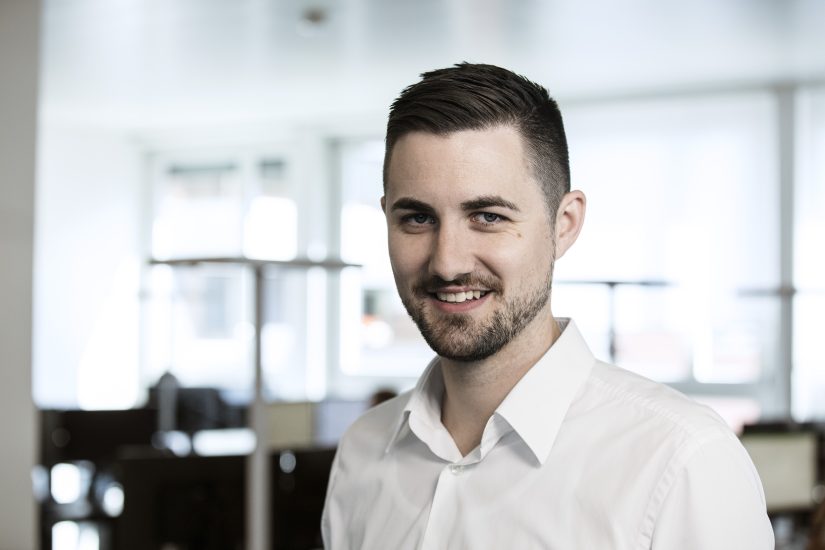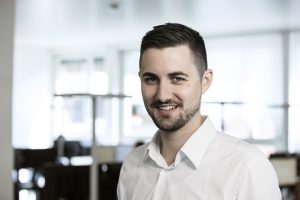 Daniel Scheiber is Group Head of Conversational & AI at CREALOGIX, a digital banking software specialist. Previously, he worked in sales and account management, presales, business development, professional services, engineering and product management for CREALOGIX and various other IT service and solution providers. He holds a degree in business informatics from the Swiss school of business informatics (Wirtschaftsinformatikschule Schweiz).
What is conversational banking? Use cases for chatbots
Mr. Scheiber, what do you mean by conversational banking and what role does and will it play for banks today and in the future?
Ever more people are using digital communication channels: be it WhatsApp, Threema, Facebook or LinkedIn – to name just a few. During the COVID-19 pandemic, many people depended on them as they were in quarantine or worked from home. Banks and wealth managers should use these channels to reach out to their customers – and to provide them with seamless and effective digital customer service.
Their first choice is conversational banking, i.e. interaction with the help of human and non-human support. In this context, messaging platforms via text, voice or video-based dialog are used. These include chatbots, live chats, messenger chats, voicebots, etc.
Conversational banking also offers financial institutions the opportunity to add a face-to-face exchange to the convenience of everyday transactions in their 24/7 online and mobile banking. Ideally, they establish an emotional relationship with their customers, foster the customer-advisor relationship and strengthen the customer's trust in their bank.
What are the advantages and main use cases of chatbots for banks?
We asked around 1,500 bank customers in Switzerland, Germany and Austria about their opinion on chatbots. Based on this survey,  we can conclude that chatbots are best suited for and mainly used in managing simple requests and change requests.
One example is checking the account balance; almost two-thirds of respondents would use a chatbot for this. Another example is requesting account statements – 56 percent of those surveyed would consider this an option. 55 percent would use bots to change their personal data or place transfer orders.
However, chatbots can also be used within the financial institution as personal assistants to customer advisors and support agents – with the aim of providing employees with the right information at the right time.
Where does product consulting via chatbot make sense? Chances and limits
An essential part of customer interaction is product advice. Which products do customers want to be advised on by a chatbot and when do they prefer human advice?
In principle, most customers still prefer human advisors rather than chatbots when they request advice on banking products. Just 19 percent opt for investment solutions or mortgage extensions in a chat. Again, safety comes first with respect to trading orders on the stock exchange.
This is especially true for bank customers aged between 50 and 65: the majority wouldn't accept chatbots as advisors.
In today's world, the hybrid consulting model, i.e. via digital channels as well as face-to-face contact, is of paramount importance. It can provide customers with a unique consulting experience.
What are the limits of chatbots and the channels used?
Chatbots are helpful as long as they don't involve complex products that require extensive advice. This is also the bottom line of my last answer. It is not likely to change in the foreseeable future. In this use case, customers appreciate talking to bank advisors who they know personally – with good reason.
To what extent can voicebots be used at this point?
The use of voicebots in banking transactions is still in its infancy. Unlike chatbots, which require users to type their requests, voicebots allow them to leave their messages in spoken language via phone or voice assistants.
If at all, voicebots are currently accepted or even preferred for simple customer requests or in support centers. These mainly include questions about account balances or ordering documents. Complex inquiries, on the other hand, are questions about financing, investing or retirement provision.
Banks would do well to use this channel to offer their customers access to digital banking in the future. However, it is important to set up the voicebots in such a way that customers can handle their respective requests without further ado, for example while driving or performing other everyday activities.
Conversational banking and data protection
A key success factor for acceptance is customer confidence in the technical solutions. How can banks ensure secure and privacy-compliant operation of conversational banking solutions?
Many customers are still afraid of security breaches when using chats. For this reason, a financial institution should avoid using non-bank channels, such as WhatsApp or Facebook, for confidential conversations. These services are attractive to banks because of their enormous reach.
However, they prove to be unsuitable for the financial sector unless their standard configuration is adjusted, since communication on these platforms is provided either via an insecure cloud service or via end-to-end encryption. This means, banks are unable to document the conversation which is, however, required by regulations.
Therefore, we recommend the exclusive use of the bank's own channels for chats, where communication takes place entirely within the bank's secure IT structures. This makes it much easier for the bank to meet data protection and compliance requirements. Furthermore, customer data is not passed on to third parties.
Non-bank channels can still be used for marketing and sales activities to take advantage of their wide reach. If a confidential conversation arises, the bank's own channel can be used at any time.
Untapped potential of conversational banking
Is there any untapped potential for conversational banking and what can we expect in this area in the coming years?
We expect AI-based chatbots to evolve significantly over the next few years. Today, messaging channels are the central touchpoints in the interaction between banks and their customers – e-mail and phone have taken a back seat. Interactions range from initial contact and completing a transaction to purchasing a service.
As AI-based digital communication continues to improve, opportunities for conversational banking are likely to emerge. In this context, we expect automation to gain more importance. Especially for simple chat requests, it offers banks the advantage of 24/7 availability. Customers can interact with digital assistants at any time.
Conversational banking will also converge to conversational AI, i.e. the insights and data gained will allow for much more interpretation as well as proactive measures. This can ensure that customers receive targeted and customized advice and offers.
---
Is chat messaging the new communication channel for customers and banks?
What do customers want? Together with business and financial partners, IFZ has analyzed the possible applications of conversational banking in the sales and service processes of banks in the DACH region over the last few months.
Read here more about the study! (Only available in German)
---
Read more about digital assistants
Our digital assistants series will be expanded regularly. An overview of the topic and all articles in the series can be found here:
---