LISTEN TO AUDIO VERSION: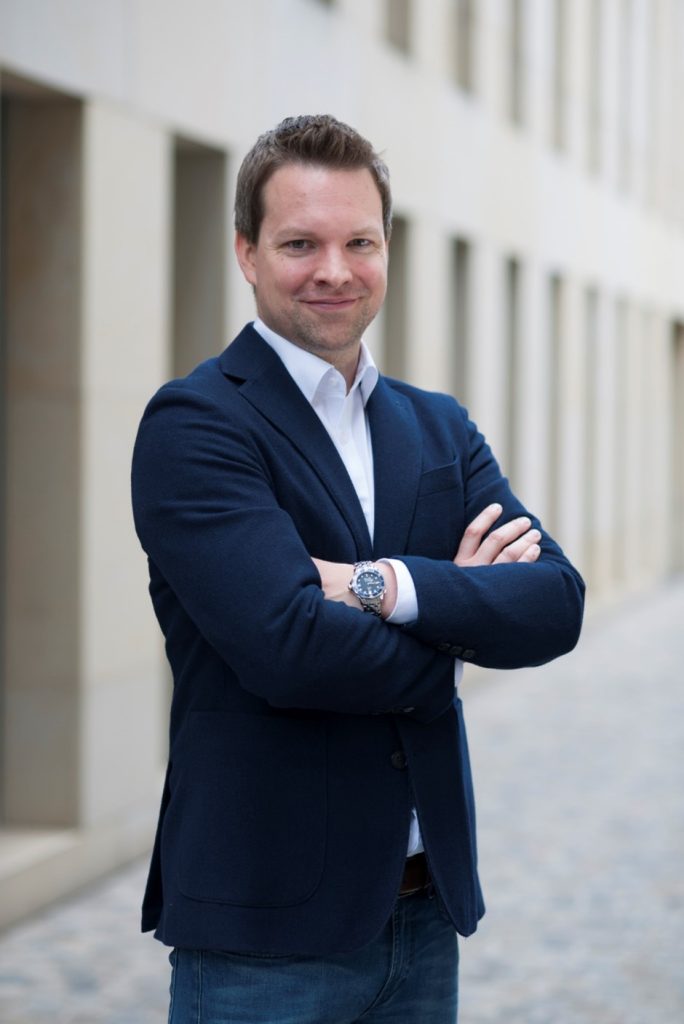 Founded by Ulf Loetschert and Dr. Ulrich Wolffgang in 2018, start-up LoyJoy is a leading provider of chatbots. To this end, the company has developed a multilingual multi-channel conversational cloud, which enables the automation of conversations while also allowing a human to take over.
Philosophy of LoyJoy: From Joy Factor to User Experience
Ulf, what motivated you to start LoyJoy and what has happened since?
After a successful career in consulting, the time had come for me to move on. Ulrich and I also knew each other privately, and I was aware that he, too, had a strong desire to start up something of his own. So in 2018, we founded LoyJoy together.
The basic idea of bringing companies and customers together via chat has since remained unchanged. But apart from that, virtually everything was turned upside down. An MVP has since grown into an extensive cloud platform that is used by large enterprises, such as Deutsche Telekom, Beiersdorf and now also by the first banks and insurance companies.
Topics such as scalability, internationalization and, above all, customer ideas and needs have shaped the product. What makes me particularly confident is the trust that our clients are putting in us; we have virtually no churn. And the fact that the platform is not only used in Germany, Austria and Switzerland, but also from Australia to Brazil and from Nigeria to Canada demonstrates the cloud model's strength.
Part of your philosophy is to apply best practices from other areas to new problems. Can you give us an example?
When you develop a new platform from scratch, it's easy to fall victim to the so-called not-invented-here syndrome. Of course, you are in love with your own ideas. At its core, LoyJoy is a platform for process automation in combination with a chat functionality serving as the user interface. Now, we could have tried to develop our own modeling language for the chat function – fortunately, we didn't.
Our advantage was that, as graduates in business informatics from the University of Münster, we had intensively dealt with process modeling. BPMN, as a global standard for process modeling, already offers solutions for the challenges involved therein. We have adapted BPMN for the platform, and our modules already contain business content. A feature that our clients regard as a decisive characteristic of LoyJoy.
What are your key considerations when designing user interfaces for customers?
Whenever we add a new feature, we first ask ourselves: how can we design this add-on so that people who aren't IT-savvy can use it without further information? Whatever applies to the chatbot interface must also be fulfilled by the LoyJoy back end – the Joy factor, which is also included in our claim. In other words, the user experience should be fun in that area, too.
The first draft of the UX and the final implementation are often worlds apart. Only when we've narrowed everything down to what is absolutely necessary, do we give the go-ahead.
As far as the designers and developers of your conversation platform are concerned, how do you balance the complexity of the dialog with making it as easy as possible for customers to use?
Today, we enjoy the luxury of usually having one or more pilot clients for new functions. This means that we do not implement on a greenfield basis, but rather test real client scenarios prior to their release. We then use the Pareto principle to determine which default settings to choose and which functions take priority. For advanced users, we usually offer additional settings.
We prefer to take more time for development rather than release as many features as possible. In doing so, we are constantly learning and questioning current usability. Our clients respond incredibly positively to this iterative improvement.
Lead generation using chatbots
An exciting use case for chatbots is lead generation from social media. How can a chatbot be used to successfully win new customers and what are the advantages compared to traditional advertising?
In social media, customers have a very short attention span. If I offer a chat dialog as part of an Instagram story, for example, it draws customers in. Unlike on websites, the dialog builds up gradually and is naturally interactive. As a customer, I am able to shape the experience through my behavior.
Adding a moderate dose of gamification elements, such as those offered by LoyJoy, allows our clients to triple their conversion rate. Chatting via the conversational cloud is thus proving to be a state-of-the-art and powerful marketing tool.
Can a prospective customer also purchase a product or service directly during the conversation with the bot without media disruption? What are the basic options for integration into the company's existing processes?
The keyword here is conversational commerce. As a customer, I like to receive product information via chat. But after that, I don't want to have to go to an e-commerce website, find the recommended product, add it to the cart and proceed to checkout. I want to buy directly from my chat feed.
Our new Shopify integration offers this convenient and seamless option. We are also planning further interfaces to systems such as Shopware, Magento and Hybris.
Future potential of digital assistants in the coming years
What else might the future hold for this business segment?
We see chat as the central medium for all future customer interaction. From lead to purchase, retention to loyalty, customers can experience all requests in a dialog format, without media disruption and along the entire value chain. In other words, much more than just handling typical service requests. This is what we want to achieve.
We are convinced that customer experience will be the key distinguishing factor for companies. And customers love the simplicity of the chat function – an interface that is self-explanatory.
What role does artificial intelligence play in this context?
AI is one of the main pillars of the platform and is currently being used in three main areas. First, where customers are most likely to expect it: in the form of natural language processing, i.e. the processing of natural language input from customers. An NLP algorithm classifies customer questions and can automatically manage processes or pass them on to customer advisors.
The second area is image recognition, which you might not necessarily expect in a chat. Customers can take pictures of documents in the chat process, for example, and these can be classified automatically. This makes processes more efficient and faster for customers. A positive epiphany. The third area is intelligent process control. When I as a customer make certain decisions in the chat, AI-supported process modules can dynamically decide on the next best activity for me. For example, a cross-selling offer or a customer survey. We are currently investing in this area.
Thanks to a global research community, AI is developing rapidly in all topic areas. We keep a close eye on this development and also help to shape it. We regularly offer AI topics such as NLP and image recognition for master theses, for example. In this context, we have already presented papers in top publications and also won awards. We have AI specialists in our team who evaluate current developments according to their impact on real customer scenarios. We don't want to bother our clients with short-lived hypes.
Many thanks for the interview!
---
Read more about digital assistants
Our digital assistants series will be expanded regularly. An overview of the topic and all articles in the series can be found here:
---