LISTEN TO AUDIO VERSION: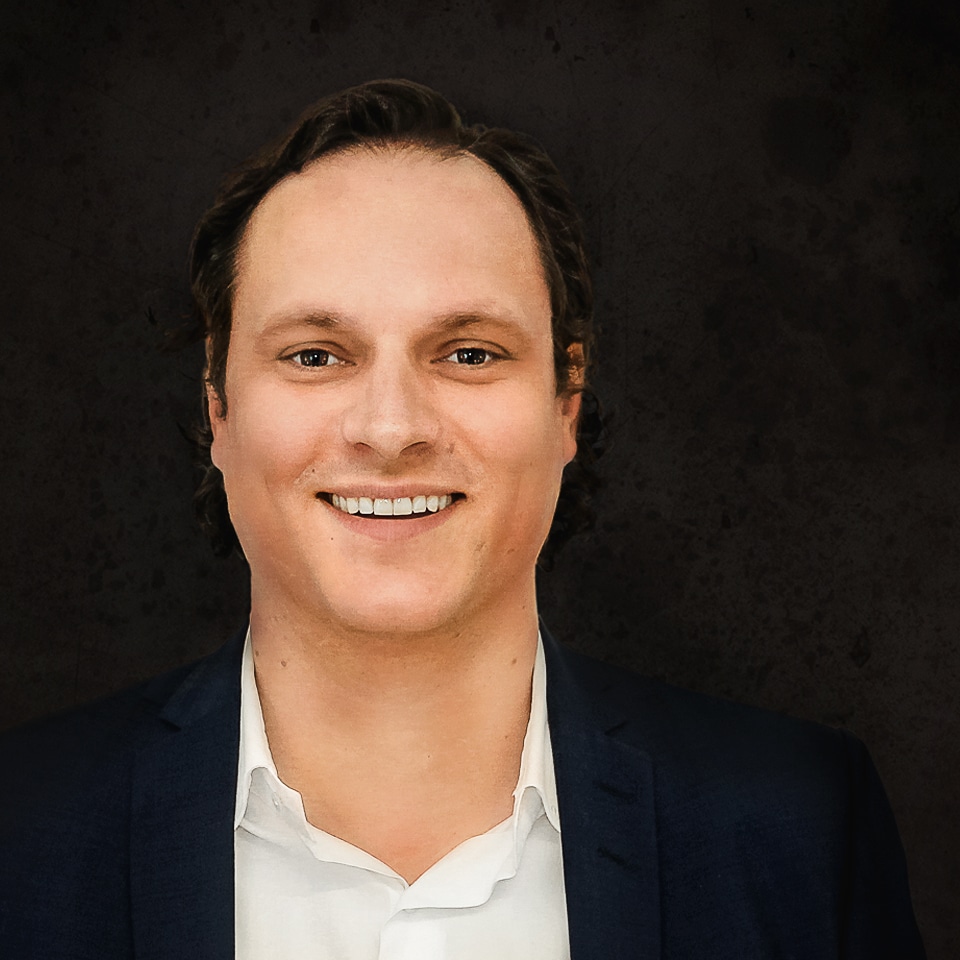 About Cyrpto House Capital and its CEO Tomas Nascisonis
Currently, CHC is developing its first large real estate project – a skyscraper called "Skylum". The action takes place in the "The Sandbox" and "Decentraland" metaverses. Users will be able to buy apartments in this building within "MetaReal City" using the cryptocurrency Ether and also FIAT thereby gaining virtual ownership via Non-Fungible Tokens (NFTs).
This will enable users to consequently store value in a constantly growing, decentralized world. Perspectively, the team of CEO and visionary Tomas Nascisonis does not set its limits at developing residential buildings only. The final goal is to create a vibrant city for the digitally native society scattered throughout various metaverses, which will house schools, stadiums, museums and other institutions.
Mr. Nascisonis has gathered more than 20 years of professional experience and already founded various tech and real estate companies. With the increasing development of Web 3.0, Mr. Nascisonis sees an exponentially growing industry. Real estate represents a universal interface between a virtual world and our known reality.
In fascination for metaverse & vision for CHC
Dear Tomas, we would like to start with a personal question to understand your motivation for founding Crypto House Capital. You have now initiated the first project, Skylum, and as you state on your website there are many more projects waiting in the future.
But if we jump back to the very beginning of your company, what inspired you to create a venture that offers virtual real estate in the metaverse and what is your vision for your company?
I came up with the idea in December 2021, when I asked my kids (I have two boys and a girl) to write a wish list to Santa. With the help of their oldest brother, they made a list. My wife and I read it, seeing items such as a pair of shoes, hair and other strange things which didn't make much sense. All of the lists seemed strange.
I asked my daughter why she needs shoes if she has plenty of them? She explained that what she needed were digital wearables for her avatar in Minecraft and Roblox. It turned out that all the presents from the list were digital. They did not need any real items. That is when I realized that my kids are already living in the metaverse. It sparked my interest and ultimately made me understand that I needed to get involved in virtual reality. Prior, all of my ventures were based on real estate. That is why I chose this particular path for CHC.
My vision is to build a two-way bridge between real life and the metaverse by using technology. I want to create tools and services that will advance the metaverse and vice versa.
In the metaverse, users can interact with a computer-generated environment and with each other in a virtual reality space. Do you see the metaverse only from an investment perspective or a serious development towards a virtual society that will eventually become just as important as the societies we live in?
The metaverse is just the next phase of the Internet, enveloping how we use it and the way we want to interact with it. It is an evolution rather than a revolution. It is an extension of reality which has the power to completely change the way we communicate, work, study and experience entertainment. Nowadays, we spend a lot of time in the virtual realm as it is, be it on social media, via e-mails, online banking, gaming and so on. The next phase is to have the option to step inside of it.
We would also be interested in knowing why CHC offers its services in decentralized networks in Web 3.0 and not in centralized digital ecosystems that are more mature?
The reason is that the foundation of Web 3.0 is based on a creator economy. People who create something via this model and those who use it will be in charge of data and the economic benefits. It is an open approach, putting the power back into the hands of people – users as well as creators. That is completely opposed to how centralized ecosystems work. The innovations are driven by communities, and I believe that communities will choose Web 3.0.
Crypto House Capital's USP in comparison to peers
We are currently in "crypto winter", as the recent downtrend in the crypto market has shown. As in previous bearish market phases, only those crypto projects that represent valuable use cases and are perceived as promising by investors will survive. At the same time there are already a lot of peers entering the market.
Can you tell us who are the main peers of CHC and how does your company differentiate itself from them and deliver a unique and valuable business concept?
From the very beginning I understood that there will be two client profiles – those from the crypto community and people outside of it. The majority of the crypto community consists of short-term investors and flippers. It is what defines a large part of their approach: buy, sell, all according to short-term trends in order to make profits.
The non-crypto community consists of investors and businesses that are interested in the metaverse, the blockchain and the overall potential of these technologies. For such entities, it does not make much of a difference what season crypto is going through as they are interested in the long-term prospects. 80% of our confirmed sales and partnerships are with non-crypto investors and community members.
Customer attraction & key enablers in the metaverse
In 2021, 41% of crypto owners made their first purchase[1] and the adoption rate is still growing despite of the crypto winter in 2022. What are CHC's efforts to attract customers in the current uncertain times for cryptocurrencies and what distribution channels will be used to expand your customer base?
Our current focus is on the non-crypto community, those who are interested in the long-term impact Web 3.0 and the metaverse will have on the world. Laying out the details appropriately requires time and effort. We want our clients to be as well informed as possible, so there is an educational process involved. Sometimes people have barely heard of the metaverse or blockchain and what expansive opportunities they open up.
Aside from individual consultations, we also focus on working with agents and brokers around the world. We educate them and they pass the knowledge down to their clients.
In your opinion, what are the key enablers for long-term success of companies in the metaverse and especially for virtual real estate investment providers?
Firstly, it is crucial to understand that we are at the very beginning of the metaverse. All the possibilities and opportunities are yet to be discovered. The groundwork allows for a quantum leap in how our society intersects with all things digitally. It will take time, development and investments into technology and education to reap the benefits.
In our case, it should be noted that we are selling keys not just to a private virtual property, but more importantly, to the opportunities the metaverse will open up as it keeps expanding. The massive investments of large corporations cannot be ignored in that regard. They do not throw around money willingly. It is a preparation of developing virtual brand identities, facilities and experience for the public.
Investments into virtual real estate
How does the price for apartments in your Skylum skyscraper come about and what do you think are the main drivers for the price development and risk-adjusted returns of virtual property in the metaverse – especially considering that the supply can, in theory, increase indefinitely due to further development of virtual worlds?
In real life, the Skylum residential skyscraper is under construction in the beautiful city of Vilnius, Lithuania. For the Skylum virtual skyscraper we follow the same price structure, using its physical counterpart as a reference point. We have the same number of units as well as the same configuration of apartments. The calculations were made according to the principles of IRL real estate development.
We have distinct sales phases with price increases that are activated after a certain period of time. It is like a pricing schedule for the apartments. I would say that even in the virtual worlds, the space is limited and cannot increase indefinitely in specific regions of the metaverse.
Our strategy consists of building projects in the main virtual universes where we understand are the most promising opportunities. It is important to note that each virtual universe has its own potential. It remains to be seen which one will be the most successful.
How does Crypto House Capital ensure investor protection when trading Ether and the NFTs to buy virtual real estate in corresponding metaverses. And what is your view on regulatory developments in this context?
I think currently there are big steps that are being made in the regulatory area concerning the metaverse and all peripheral activities. Regarding CHC, we are meticulous in complying to all rules and regulations pertaining to trading Ether. This is vital not only to keep our business running smoothly, but also to ensure utmost investor protection.
Our business is based on transparency, trust and professionalism. We do not take risks lightly. It is an ongoing, prioritized process to keep our clients safe from any worries now as well as in the distant future.
For us as a management consultancy, the development in banking is always in the center of our attention. We are wondering to what extent the virtual real estate you offer can be financed by banks and what stake banks might have in the metaverse in general or in your "MetaReal City" specifically?
I believe that in the near future the same structure and financial model can be implemented as in real-life property development projects: short-term development loans for the developers and long-term mortgage loans for individuals and businesses. We already have few crypto mortgage cases in the virtual worlds.
Market outlook
Ever more companies are establishing their first offices in metaverses and are gaining initial experience with NFTs. Where do you see the journey heading and what relevance will metaverses and NFTs have for our society in the future. Last but not least, which timeframe do you have in mind regarding the maturity of your "MetaReal city"?
With the expansion of virtual worlds, ever more brands are setting their landmarks in this expanding space. In times where technology advances at an unprecedented rate it's important that we stay ahead and don't miss out on the opportunities associated with new trends that have the power to shape how people will live in the future.
Virtual cities are the way of tomorrow. That's why our project, the "MetaReal City", is planned to cater to the specific needs of businesses, while the overall intent of the city is to elevate its community with wonder, fun and constantly expanding possibilities. The concept of "MetaReal" aims at becoming an idyllic oasis that is larger than life – inspiring, refreshing and filled with architecture that one wants to keep revisiting. Concerts, lectures, fashion shows, nightclubs, art galleries and gaming are planned, but that only scratches the surface. The vision extends quite beyond that as we want the city to have the ability to be dynamic and continuously evolving.
The process of developing virtual real estate is fairly similar to building physical structures. One starts with an idea, proceeds with a precise path of financing, purchases a land plot and establishes the architecture. Adjustments are made up to the construction phase. The big upside is that we do not have to deal with the labor challenges attached to physical real estate, so the virtual construction phase is much faster than physically.
Thanks for the interview Tomas. We wish you and Crypto House Capital all the best for the future.