LISTEN TO AUDIO VERSION:
About jemmic
Founded in 2009, jemmic is a Luxembourg-based fintech company that provides IT software services mainly to financial institutions by developing secure web and mobile applications. Their solutions include identity access management, web application firewalls, secure instant messaging, authentication, electronic signatures and custom-built secure web and mobile applications.

With its offices in Luxembourg, Geneva and Berlin, jemmic is a trusted partner for more than 80 banks. Unlike ordinary IT software companies, all their products have bank-level security. Their core business is to provide customized and integrated solutions with a high focus on security, stability and performance.
From being an IT engineer to becoming a business founder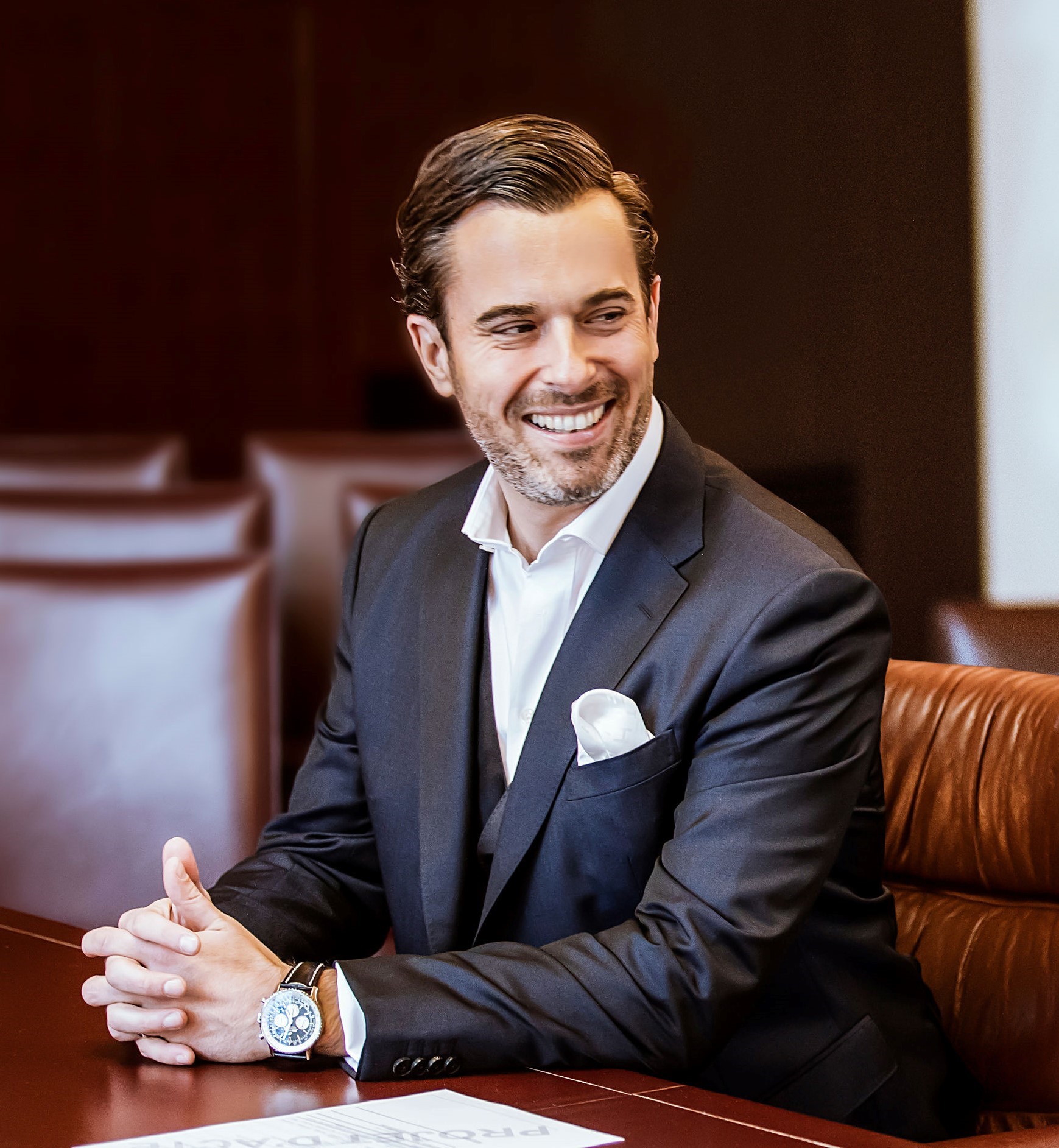 Hello Mr. Schmit, before starting your business, you worked mainly as an IT engineer. How did this experience influence your entrepreneurial journey?
I had the opportunity to work for a medium-sized, full-service IT provider for banks with a true culture of craftsmanship: you developed software, and your colleagues kept it running. This made you accountable for your piece of software, and the effects of cutting corners could be felt immediately in production problems. Therefore, it was in your best interest to think as far ahead as possible and to nurture a close cooperation with the colleagues who were operating the servers and managing the applications, so that you could really understand their jobs and build software that was easy to use.
This holistic understanding of the entire software development cycle was something that influenced me greatly, and it is still a major concern in what we do: the people who operate the system are also its users and contribute enormously to its successful operation!
What were the biggest challenges you encountered in transitioning from being an IT engineer to becoming a business founder? What would you consider your greatest achievements in those two different roles?
When you found a business that relies on long-lasting business relationships, people always wonder: "Will this guy still be there tomorrow?". The more critical and long-term the project and hence the corresponding business relationship, the more stringent that question becomes. As with any aspect of human interaction, it boils down to trust. How can you not only be but also appear trustworthy to others? How can you always make your actions follow your words and shape a profile of a trustworthy IT engineer and businessperson?
I was fortunate to carry the principles of trustworthiness and accountability from being an employee to being a founder in all relationships with colleagues, partners and clients.
Why did you decide to set up your business in Luxembourg considering that many of your clients are based in Switzerland?
My children were about to start school, and I had to decide where to settle for the next 15 years. I wanted them to grow up in the bosom of a larger family, with grandparents and many cousins – this, together with the great language education you get in Luxembourg, made me move back and start the business here. But my initial business network and among them my first clients were in Switzerland, and so jemmic developed very well in that geography!
How has jemmic evolved over the past decade?
What difficulties did you encounter, and how did you overcome them? And what kind of insights have you gained?
The key to jemmic's success has always been dedication to our clients, going the extra mile and not shying away from efforts until everything works, all the while staying relatively grounded. Growth is never a goal per se, but a natural consequence of the high quality we deliver, combined with decisions that have sometimes been bold, but never reckless.
The biggest difficulty in the banking sector continues to be the long sales cycle, which on the one hand makes it possible to anticipate the business, but on the other hand also means that you sometimes need a lot of staying power.
Then, integrating software coherently into the existing IT landscape of a bank can be very challenging, as there are many partners involved, and sometimes the organizations you are working with do not (yet) have agility in their DNA. Integration also often means customization, which can appear contrary to the concept of providing a software product.
But we found that customizing a standard product is not a dichotomy, but you need to design the product well, with the right APIs and SDKs that are easily extensible, so that you can implement customizations that can be isolated for a single client and do not impact the core product and hence other clients. This product management, where you decide what is to remain a customization and what is promoted to become a standard feature of the product, must be done with extreme care and discipline.
Product portfolio of jemmic
Can you tell us something about the product portfolio of jemmic?
jemmic's products enable the organizations to communicate effectively with their customers. Our identity and access manager, U-Safe, authenticates the user by ensuring that they are who they claim to be. U-Safe integrates best-of-breed authentication tokens, provides portal functionality and manages access to the various back-end applications, integrating with third parties through OAUTH and OpenID Connect. Together with our web application firewall, which screens the network traffic at application level, it provides a seamless single sign-on experience.
SecuChat, on the other hand, is a conversational suite that enables holistic, secure communication with your customers across all channels (web, mobile, public site), through messages, instant messaging, voice, video and screen sharing. With SecuChat, you can engage with each segment in an appropriate way, outperform with service excellence, increase AUM and revenue per customer and reduce costs through automation and integration with your CRM/CLM.
Bringing conversational banking into wealth management
In your LinkedIn article "Leapfrog your digital gap with conversational banking", you mention that conversational banking not only builds and develops long-term, trusting relationships with customers, but also goes beyond online and mobile banking. Could you elaborate on that?
The idea is to forget about menus, submenus and buttons and use what you always use when you communicate: language – written or spoken. The customer unlocks the app with their fingerprint and starts writing to their advisors right away or leaves them a voice message. This works both ways: should you need a confirmation from your customer, just write to them – a customer relationship has never been easier.
A huge validation for this concept was the interface that ChatGPT uses: a plain chat, where you ask a question and get an answer. The same way we transition from "search engine" to "getting an answer to your question", with conversational banking, you can move from "providing access to financial information" to "having a conversation about your finances".
By bringing conversational banking into wealth management, the industry can potentially catch up on its digital transformation lag. Can you share with us some specific processes that have been streamlined through the use of conversational banking? How does this provide value to your clients?
The key for wealth managers is to retain their best customers, attract more asset under management and execute more transactions, as well as automate to save the advisor time. As a customer, you want a hassle-free interaction with your wealth manager, get the information you need when you need it, and to be able to place orders easily and securely. We all know how frustrating it is to be unable to reach someone and to have to print out forms to sign and scan in order to get things done. The closer you get to that seamless experience, the more business you will entrust to your wealth manager and the less you will think about going elsewhere.
Then, advisors can make campaigns: they can offer a new product to a wide range of customers and then follow up only with those who are interested in the pitch they just made. They can also suggest, for example, that the proceeds of maturing bonds be re-invested in bonds of a similar risk category, which the customer can accept with a single click.
From an operational perspective, it is possible to automate portfolio rebalancing that must be validated by the customer, or have the customer execute stock options through simple yes/no forms that you send automatically. Callbacks, requests for AML documentation or the transfer of some KYC information can also be done more easily with SecuChat – the response rates are simply much higher when your channel is more convenient!
Whether for discretionary, advisory or execution-only investment management, SecuChat can secure and accelerate many use cases.
USP of SecuChat
SecuChat is a secure instant messaging system with an integrated electronic signature that enables financial institutions to have secure and compliant conversations with their customers. However, at this stage, financial institutions have introduced many ways to talk to customers, such as letters and e-mails. In addition, some banks are offering chatbots and are undergoing massive digital transformation themselves, so why should customers choose SecuChat? Can you tell us about the innovative features of SecuChat?
The key here is that the SecuChat conversational suite goes beyond secure instant messaging: it is a holistic platform that integrates all channels, including e-mail and conventional secure messaging, helping you to port the less secure communication to a fully secure channel while applying automation in a single tool – SecuChat.
A question can be asked via e-mail, but the answer can be given via SecuChat, which can be integrated into the existing website or mobile banking solution, or used in a stand-alone application – thus confirming an instruction or providing an answer via a secure channel. The more systematically this is done, the more the customer will use SecuChat and engage with the financial institution in an effortless yet fully secure way. The conversation may span several channels, but in SecuChat it is reconciled and presented in a coherent and comprehensible way, so that everyone understands why a particular action was taken.
We integrate with several partners to automate conversations or at least assist the advisors with a "next best action" that can be modified at will and fed back into the learning system.
The partnership between jemmic and Finnova
In February 2023, you partnered with Finnova, a leading Swiss banking software provider. jemmic's SecuChat became the cornerstone of the Finnova Conversational Framework as a fully integrated platform component. What was the main reason for this collaboration? Will the partnership go beyond the integration of SecuChat into Finnova?
jemmic has been an official partner of Finnova since 2015 through the integration of U-Safe, and I personally have been working with Finnova for over 15 years – and we know that we can trust and rely on each other. Finnova is a company that really lives the ecosystem spirit, has opened its platform through APIs and knows how to collaborate with a multitude of partners and how to manage the many situations that are half cooperation and half competition that characterize ecosystems. Finnova also has a similar approach to shaping products: this is not done alone, but together with clients and partners from the community of actors, who have similar goals and work together. The fact that many of Finnova's clients are not in direct competition with each other makes this particularly fruitful.
The main rationale behind this is that it is easier for jemmic to enter into OEMs with larger software providers rather than having to win each bank individually – and as a counterpart, Finnova is also able to deliver a top-notch solution in a fully integrated way. This is where most fintech companies struggle: products can be very nice, but unless they are fully integrated front-to-back with the core banking system and the various satellite systems, they cannot unleash their full potential.
Banks don't just want "yet another channel" or "yet another one, too". They have to be integrated holistically into the IT landscape, and with Finnova we can do this effort once, but serve over 100 banks!
Challenges and plans for the future
Nowadays, there are many external factors affecting or limiting financial institutions, such as financial regulation, cybersecurity, data security and so on. What factors are affecting jemmic the most? What are the biggest challenges your company is facing today?
Our biggest challenge is to adapt to the local markets and to be able to help the client comply with Swiss, European or other regulators. But at the end of the day, we help financial institutions overcome the challenges you mentioned and offer a tool that is compliant while keeping communication smooth and customer engagement high.
Can you tell us something about the future of jemmic? What developments for jemmic's products will we see in the next five years? What about your target clients?
As regards U-Safe, we are watching the e-Identity and Identity Federation initiatives very closely – we expect some dramatic developments in the future and we want to be at the forefront of them.
As for SecuChat, the product will see less evolution in terms of core features, but more integrations into CRMs like Microsoft Dynamics and Salesforce, or contact center platforms like Genesys, and hopefully also into other core banking systems!
In general, our products will become ever more integrated into standard applications, there will be more guidance for our clients on how to use them successfully and it will be relatively easy to implement conversational banking by leveraging the lessons learned from the many projects we deliver!
Thank you very much for this interview! We wish you and jemmic all the best for the future.