Only one out of five financial institutions sees a particularly large need for action for instance in updating their own IT architecture. "We would have thought that banks were actively driving the modernization of their IT forward, especially with regard to the integration of cooperation partners into their own portfolio of products and services, as those who wait too long are bound to fall behind sooner or later. Therefore we were surprised to see this hesitant attitude", explains Dr. André Ehlerding, the initiator of the study.
"Yes" to online contract conclusion, "no" to comparison sites
Top managers give the highest priority to their bank's website—almost two thirds of respondents feel that they will need to improve their Internet presence in the near future. The same applies to the adjustment of traditional sales structures. For instance, 57% of executives regard the reduction of branches or the expansion of alternative sales channels as urgently required. This matches the fact that 61 percent of respondents intend to improve the ability to conclude contracts for standard products online—although this is inconsistent with the low priority given to updating the IT architecture.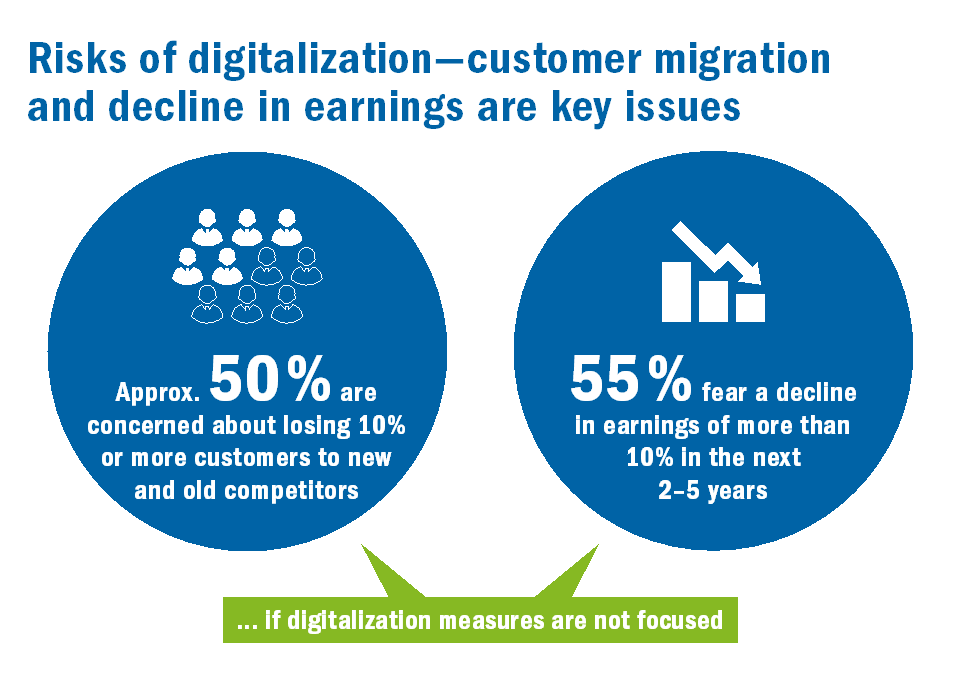 By contrast, many bankers regard the use of comparison sites as well as the topic of banner advertising as irrelevant—only 7% of respondents expressed high levels of agreement in these areas. "I would wish for a lot more open-mindedness in this context. We know from our projects just how useful the intelligent integration of comparison sites can be. Institutions are thus neglecting a relevant sales channel," says Ehlerding.
With regard to fintech, most banks are also biding their time
Most banks are also biding their time as far as cooperations with fintech companies are concerned—only one out of seven respondents currently sees this as a priority issue. Nevertheless, most executives believe that the financial start-ups will in the short term become relevant in payment transactions, settlement and infrastructure as well as big data and scoring. Online asset management (aka robo-advice) is however of no importance for most executives in the near future—a danger from zeb's point of view as this innovative technology could become significant for the retail business more quickly than many bankers think.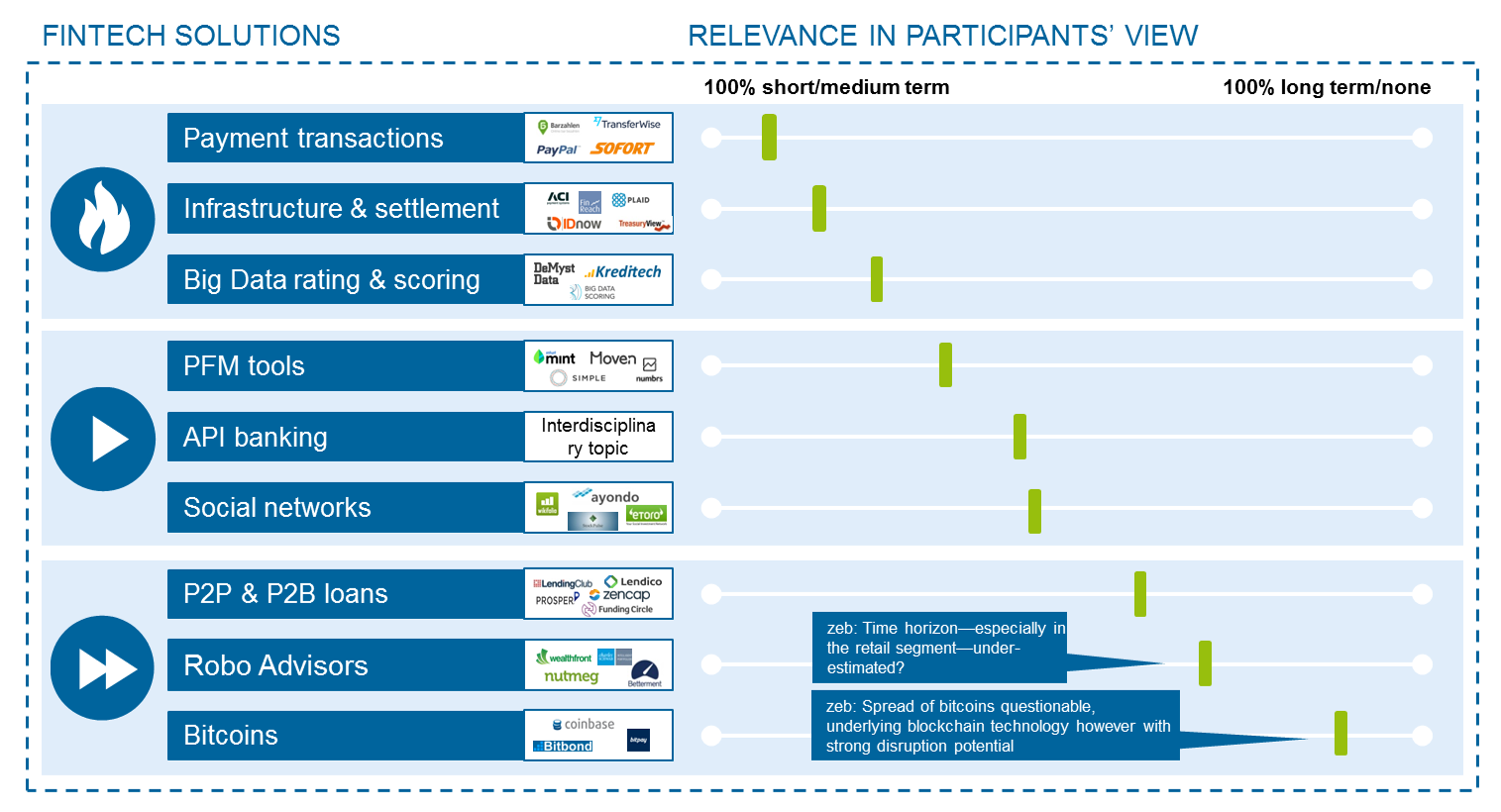 All in all, Mathias Gans, author of the study, believes that "German banks have fundamentally realized how important the digitalization of their business models is. However, they are (still) avoiding particularly challenging fields of action with customer-orientation and IT focus. We argue the case for addressing the mega trend of digitalization more comprehensively. After all, banks as we know them today will no longer exist in the long run."